Dear VEECEE friends,
At VEECEE we help you realize your ambition, offering you the undisputed number one networking opportunity for venture capitalists in the Netherlands (and across Europe by the way). We aim to keep our events informal, fun and interesting, providing you the ideal opportunity to expand your network and fuel your career in venture capital. Or it might just be your most effective way to catch up with your fellow VCs!
Make sure you don't miss the next VEECEE event, on May 10th.
---
Program
Diversity and inclusiveness are crucial for a thriving startup ecosystem. Compelling data underscores the untapped potential in diversity. Companies with women CEOs and CFOs generate superior stock price performance, and organizations with at least 30% women in leadership roles are 12x more likely to rank in the top 20% for financial performance. Furthermore, underrepresented ecosystems offer great ROI, as seen with Africa's positive YoY startup funding growth of +8% from $6.01bn to $6.5bn, with a CAGR of 46% in funding volume since 2018. Yet, European investors still struggle to tap into these opportunities.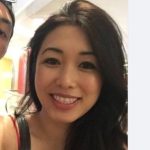 Our guest speaker, Lily Xu, the global program lead for the Underrepresented Founder Startups team at Amazon Web Services, will discuss the significance of diversity and inclusiveness within the Dutch startup ecosystem. The goal of the event is to share the latest data about opportunities within the underrepresented founder space and the overview of the venture activity in underrepresented markets.
During the event, we will explore groundbreaking strategies for developing a diverse portfolio that not only promotes inclusivity but also drives exceptional results. Our panel of experts will provide global insights on diverse portfolios and how they can benefit the Dutch venture capital ecosystem.
Our goal is to initiate a dialogue on these vital topics and foster a more diverse and prosperous startup ecosystem in the Netherlands. We believe your participation will be invaluable in contributing to this crucial conversation. We hope you will join us for what promises to be a thought-provoking and engaging event.
Timetable
4.30 – 5.00pm | Welcome and reception
5.00 – 6.00pm | Presentation and discussion about diversity and inclusion within startup ecosystems
6.00 – 8.00pm | Drinks and canapés
---
Location
AWS offices – Mr.Treublaan 7, 1097 DP Amsterdam
---
Please note that this event is an 'invite only' event solely for venture capitalists and the final guest list will be curated (no founders, C-level executives, professional service providers, etc.).
We look forward to seeing you soon. In the meantime: keep it fresh!
The VEECEE Team
In collaboration with: